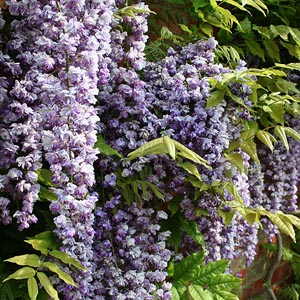 Simon had grown over the winter.  Spring revealed someone caught somewhere between a boy and a man, trying to grow into longer limbs and a voice not his own.  He and Nuala had met throughout the long winter, walking in the snow to a sheltered grotto.  He had built a fire pit and they would huddle next to the fire and tell their secrets.  One night Nuala stood next to the fire and threw some herbs and stones into the fire and brightly colored sparks soared into the air.  She closed her eyes and began to sing a song in words he had never heard.  She spoke of the moon and sadness to come and then sat and wept.  He didn't know what to do so he just sat with her until she grew quiet again.
The cold and sadness seemed far away now. He walked a little faster and his heart was beating a little harder as it always did when he was going to see her.
He had never thought of himself as anything special, but through her eyes, he was a magical slayer of dragons, a mage with the wisdom of the ages, a healer, a king.  He would never understand how he had been so lucky to find her, but she made him want to be more.
Hands went around his face and covered his eyes as he walked along the bank of the stream.  "Who could this be?  he asked laughing.  He whipped around and her hands came loose, and as he spun, he was face to face with her, just inches between them.  She had Tiger lilies woven into her hair, as though a crown and the sun made her brown eyes sparkle.
She took his hand and they continued walking along the bank.  Shafts of sunlight wandered down through the trees and the birds were singing.  She turned, pulling him with her into the trees and he followed as she led.
The forest became thicker and they had to step over fallen trees and push aside underbrush.  He asked no questions, just held on to her hand and went where she went.  They came into a clearing he had never seen before.  Purple wisteria climbed high into the trees and turned the clearing into a chapel.  Every trunk, limb, rock was draped in purple, perfuming the air.  Simon craned his neck around, taking it all in.  It was a magical place, a gift Nuala shared with him.  She held both his hands and they spun around and around as the birds provided music for their dance.  They nearly collapsed laughing and dizzy.
He reached out to remove a sprig of grass from her cheek and she froze in place.  He leaned forward and gently touched his lips to hers.  The forest went completely silent.  For a moment there was nothing in the world but them. She stood very still and when he drew back, neither said a word.  There was no need.  There would be more winters and sadness would come as it comes to all of us.  For now, there was spring and flowers and a first kiss, and love warm moving across their lives as sure as the spring moved on to summer.