Sunday Scribbling Prompt #176 – Fantasy Dinner Party
for my writing friends – I am back at work and may not get to participate much this first few weeks.  I'll try to visit when I can.
All week this prompt stayed in the back of my mind at work and I kept thinking about a Joni Mitchell song that I love.
Banquet
"I took my dream down by the sea
Yankee yachts * and lobster pots and sunshine
And logs and sails
And Shell Oil pails
Dogs and tugs and summertime
Back in the banquet line
Angry young people crying
Who let the greedy in
And who left the needy out
Who made this salty soup
Tell him we're very hungry now
For a sweeter fare
In the cookie I read
"Some get the gravy
And some get the gristle
Some get the marrow bone
And some get nothing
Though there's plenty to spare"
Joni Mitchell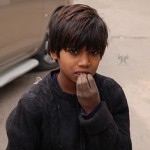 I fell asleep on the train.  On my way home from the city, my thoughts were on the people I saw on corners, hanging out in alleys, pushing a shopping cart filled with things others had thrown away.  I was tired and depressed.  I laid my head against the window and let the clickety clack lull me and all of a sudden I was in a huge banquet hall.  Gentlemen in black tuxes told me to hurry, every one is waiting!  I followed them, confused but unable to stop.
We went to the front doors and flung them open.  There outside the door was a line as far as I could see, at least five deep!  Children, old people, dressed in raggedy clothes, but smiling.  We unhooked one of those velvet ropes and stood aside as they poured in and took their placed in the banquet line.
"How will we ever feed all these people?" I asked one of the men.  He just smiled and pointed towards the tables.  As dishes were emptied, servers came with platters and bowls heaped up and running over.  Mashed potatoes, fresh vegetables, pies and cakes.  I saw children grinning with plates full of hot dogs and hamburgers and ice cream.  I saw adults with turkey and ham and green beans and bread.  As they passed through the line they moved to an area in the back to dine at tables covered in white linen, silver, and crystal.
The tables seemed to fill up with people but there was always room and always plenty of food.  I watched as a little girl with one arm was helped by an older boy.  Her dress was too big and her spindly legs were dirty .  She was barefoot.  He would point to foods and she would nod or shake her head.  Only when her plate was filled and she was seated did he return to the line to fill his own plate.  He started to pass to the end of the line and a man in a stained coat, torn ski cap socked down over stringy hair, smiled and gestured for him to get in line ahead of him.  The line still seemed to go on forever.  Every color, every kind of dress, the only common denominator besides their humanity was their poverty.  I kept watching, though my eyes were burning from unshed tears, and I realized that there was another commonality.  They were kind to each other.
"Why am I here?" I thought about my day and the people I had seen.  The invisible ones.  The lonely, forgotten ones.  I had gone through my life not seeing and now I would not be able to look away.  I took a pitcher of water and moved among the tables, refilling glasses.  I cleared tables as some moved on to make room for others and long into the night the dinner went on and on.  My legs were tired but I wanted to go on forever, watching them all take their fill and share with each other.  Breaking bread and breaking walls.  I felt a shaking sensation and I tried to shrug it away.
I was awake.  There were tears on my face and the train was pulling in to the station.  Why are there hungry people?  I thought about all the things we chase after.  The new camera, newer car, bigger house.  And all the while there is a child going to sleep with an empty belly.  I wished the dream was real.  I would want to be at that feast.
photo by http://www.flickr.com/photos/imranchaudhry/