The day was beautiful – perfect weather.  When we got up to the top there were clouds around the peaks.  I was sitting on the little concrete wall looking out at the mountains when I caught movement out of the corner of my eye.  I am posting a picture that I found online because I wasn't fast enough to take one.  Pika slipping in and out of the rocks – little ninja pika. They are fast!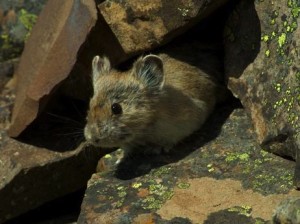 Cute little dudes!
Rocky Mountain National Park (click for bigger)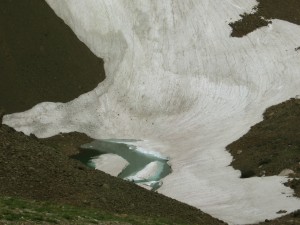 River of snow ending in a little glacial lake.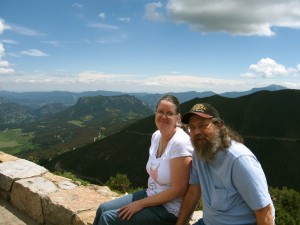 Bye for now 🙂