What a nice day.  Church was great.  Jason is on vacation but they had videoed the lesson and at first I thought it would be weird but it was fine and the teaching was wonderful, as always.
We left straight from church to go to Tyler and watch the TJC Speech and Debate team showcase.  They were all great.  At one point I was laughing out loud and another young man nearly made me cry.
We had dinner with Kinsey at Outback and I ate way too much coconut shrimp and bloomin' onion.  After we stuffed ourselves we headed home.
When I checked my email and my blog I found this nice award from another blogger – Simply Snickers.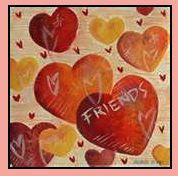 What a nice way to end the day.