We spent the day in a pasture in Athens La. at the Northeast Louisiana Scottish Association Tartan Festival and here is a video of one of the bands.   The band is called Needfire and they are from Dallas.  Amazing. I could feel the didgeridoo vibrate in my chest.  We watched the fiddler completely wear out a bow.  I completely wore out my ankles tapping my feet and my hands ache from clapping.
The weather was perfect and I had a haggis plate for lunch.
My grandmother would have loved this.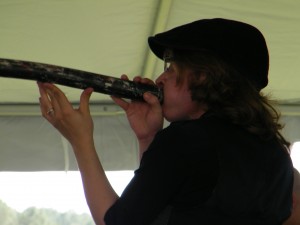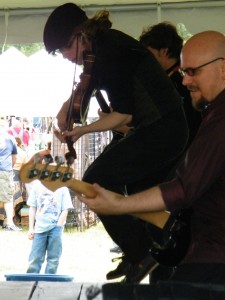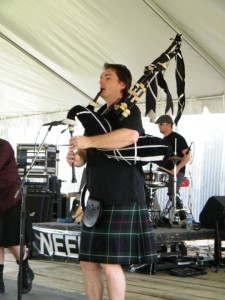 I loved how in the middle of rocking things out they would all of a sudden throw Scotland The Brave on the pipes into the mix.  These guys had enough energy to power the lights in a small town.
Daughter gets credit for the photography 🙂
Also at the festival: